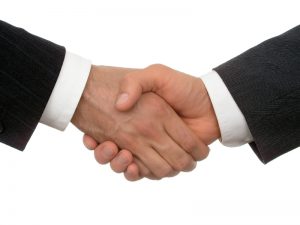 Ulrich Rentals manages and rents commercial, industrial and residential properties in Maryland, Delaware and Pennsylvania. We've been in the business of property management for over 36 years and offer a full range of management services for our commercial properties from bookkeeping to landscaping and building maintenance.
We also manage residential rental properties including single family homes, townhouses, duplexes, apartments and condominiums.
Management Services & Advertisement
Ulrich Rentals will handle all aspects of property management for you. Initially we will evaluate the property in order to determine maximum value. We'll take into consideration square footage, the size of the lot, amenities and location. Our intention is to help you get the MOST out of your commercial or residential property.
In addition, we will promote your property through multiple resources including this website. Take a look at our current "Residential…" and "Commercial…" listings by clicking the links above. Each property is "showcased" and given maximum exposure through photos and descriptive information. Because there are no limits to the amount of information you can post online, the sky's the limit!
» Residential Properties
» Commercial Properties
» Property Management
» Community Resources
» School Reports
» Rental Applications
Ulrich Rentals
251 South Bridge Street
Elkton, Maryland 21921
Phone: (410) 392-6340
Fax: (410) 392-6647
Email us: Ulrich Rentals
We also advertise through the local newspapers, with property signage and occasionally cable television. We will also hold an "Open House" for properties that need an extra push. Simply, we will do whatever it takes to promote your property and fully expect the best results.
Tenant Screening
While promotion is important, finding dependable tenants is even more-so. Ulrich Rentals takes the respect of your property seriously. We carefully screen all applicants and pride ourselves in being highly selective. We contact references, employers and previous landlords to verify application information. We will also run credit checks if you feel it's necessary.
Once an applicant has been accepted, they are provided with complete documentation that covers both their responsibilities and ours. They are advised regarding the security deposit process, their monthly payment commitment and repercussions in the event of any property damage or non-payment.
Financial Management
Financial arrangements are flexible between property owner and Ulrich Rentals. You have the option of receiving the security deposit and placing it in escrow or we will handle it. Rent is typically dispersed to the property owner the ( TBA ) of every month. We also provide any pertinent information regarding the property such as maintenance or repair work.
Property Maintenance
Day-to-day building maintenance/upkeep can be a tedious and time-consuming task. We will handle all aspects of this responsibility. We will take the phone calls and dispatch our maintenance "team" to handle each and every emergency, whether it's utility related or drywall repair. If the problem requires major repair or construction work, you will be notified, assessed of the situation, and given the opportunity to make any necessary decisions.
Investment Services
In the event you decide to sell your property we offer full Real Estate investment services. Having a full understanding of your building and with 44 years of expertise in Real Estate, we can give you a full assessment of the property, advise you with respect to property value and "timing" and discuss other potential investment properties you may be interested in.
Please feel free to contact us TODAY. Let us help YOU get the most out of your investment!